Sep 09, 2014 - 11:00:40 -
Lack of honesty and trust are poisonous within a company. It can be that an employee is naturally like this because of their upbringing or perhaps life's circumstances have made him this way.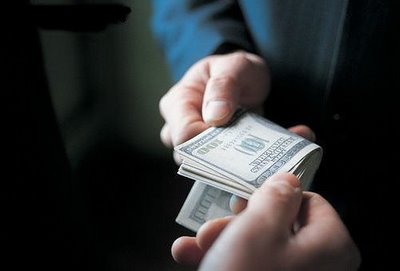 But many times, employees become corrupt because of how things are conducted in your company.
Here are five ways in which you are possibly contributing to making employees unethical:
1. Making them be in the company of questionable coworkers
In a survey of 700 people, 80 percent of respondents reported they had been lied to, stolen from, cheated, or treated dishonestly by a colleague or supervisor.
Therefore, peer pressure is a factor which plays a strong role in the way your employees behave within the company. They can be forced and pressured into distorting procedures and rules, even if they are considered the most highly ethical and correct person in the world.
2. Temptation
Like tempting children with dessert before dinner, you shouldn't make it easy on your employees if they chose a questionable conduct over a correct one. Demand that they be transparent and accountable with their dealings.
3. The right company with the wrong incentives
Monetary incentives may not be the best incentive you can give your employees. Establishing productivity goals aligned with money can result in a disastrous combination. Employees may begin to produce work in large quantities but with terrible quality.
4. Destructive culture
Some companies hold the end result as the most important aspect of a task, no matter what are the means utilized to reach your objective.
A company's culture starts from the top and reaches the bottom. Executives must set the example to other employees on how to behave and conduct their activities, rather than simply leaving pretty words on a memo.
5. No time for a personal life
Lack of satisfaction with their job and little time for their personal life and needs can affect an employee very negatively, making them feel resentment towards how the company commands their lives.
It is central to make sure that your employees are happy and productive! Supervisors should create bonds with their team in order to feel their needs before they even get to ask for them.
BASED ON: TLNT