Jan 28, 2015 - 10:08:42 -
Most business leaders recognize that trust is absolutely essential to the success and competitiveness of their company. But while 49% of the general public do not trust businesses to do what is right, only 37% of CEOs say they are concerned about the issue of trust in their industry.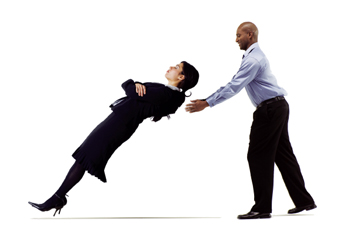 Here are four ways you you can build and should not use to build trust of your business organization:
Do:
1. Recognize that trust is no simple matter. It is a intricate web which involves many stakeholders within your organization and also outside your organization. This means you should…
2. Be prepared to work within the system rather than trying to work the system.
3. Acknowledge what leaders can and can't do. There will always be trade-offs. Being open about unrealistic and unachievable expectations is essential.
4. Know that measures are not absolute. Perfection will never be reached and progress can go up and down. These qualities are the opposite of how many businesses recognize and measure their success.
5. Apologize publicly for mistakes. Accepting responsibility for shortcomings and demonstrating the human and fallible element in business is core to building trust.
Don't:
1. Expect to always be in control. Creating a new settlement for trust involves ceding a measure of control, in order to work openly and authentically with others within a collaborative system.
2. Try to please all your stakeholders all the time. Being upfront when stakeholder needs are not met and effectively communicating reasons in these instances will strengthen trust in the long term.
3. Try to pretend you always have the answer to everything. Being without a solution is an uncomfortable experience for any business leader. But showing your vulnerable side and then working inclusively with stakeholders to resolve issues is vital to building trust.
4. Wait for others to start building trust before you. Loss of profit or competitive advantage is a real pressure for leaders. Investing in trust-building may cost money or make a company appear less competitive in the short term. But in the longer term it will build a more successful and resilient business.
SOURCE: Huffington Post